Gluten-Free Banana Pancakes
Prep time

20 min

Portions 4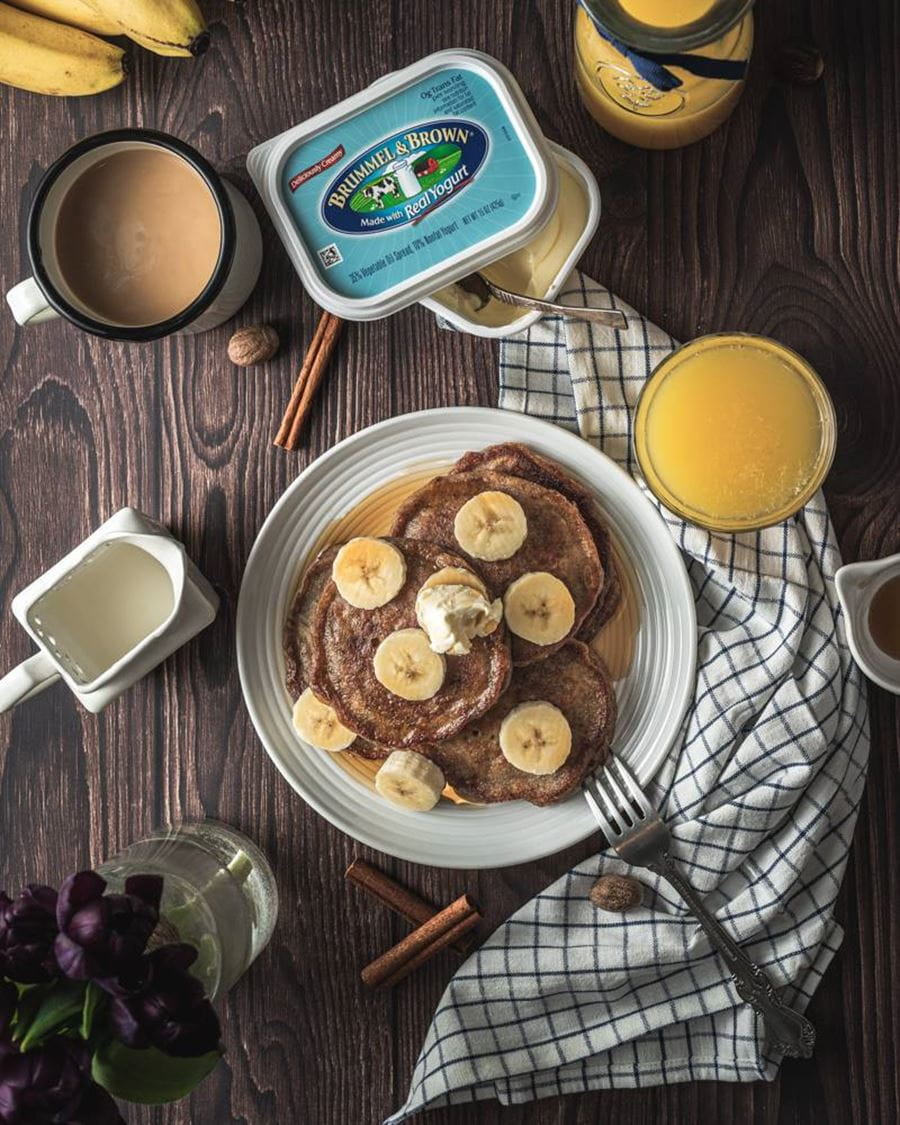 Ingredients
2 medium-sized bananas, mashed
2 tablespoons whole milk
2 tablespoons Brummel & Brown Original Spread, plus extra to serve
1 tablespoon lemon juice
1 teaspoon maple syrup
2 large eggs
1 cup gluten free oat flour
1/2 teaspoon baking soda
1/2 teaspoon salt
1/2 teaspoon ground cinnamon
1/4 teaspoon ground nutmeg
maple syrup, for serving
1 banana, sliced, for serving
Instructions
In a small mixing bowl stir bananas, Brummel & Brown Original Spread, lemon juice, and maple syrup.. Add eggs and beat vigorously with a whisk.
In a separate bowl, stir oat flour, baking soda, salt, cinnamon, and ginger. Pour the banana mixture into the dry ingredients and gently stir. Do not overmix. Allow the batter to sit for 10 minutes.
Preheat a skillet or non-stick pan over medium low heat. Using a ladle or cookie scoop, pour batter onto skillet. For larger pancakes use about 1/4 cup of batter, and for smaller pancakes use 2 tablespoons. Cook until the underside is golden, about 2-3 minutes. Flip pancake and cook until both sides are golden brown.
Serve immediately with Brummel & Brown, sliced bananas, and warm maple syrup.