Creamy Cinnamon Almond Oatmeal
Cooking time

7 min

Prep time

5 min

Portions 2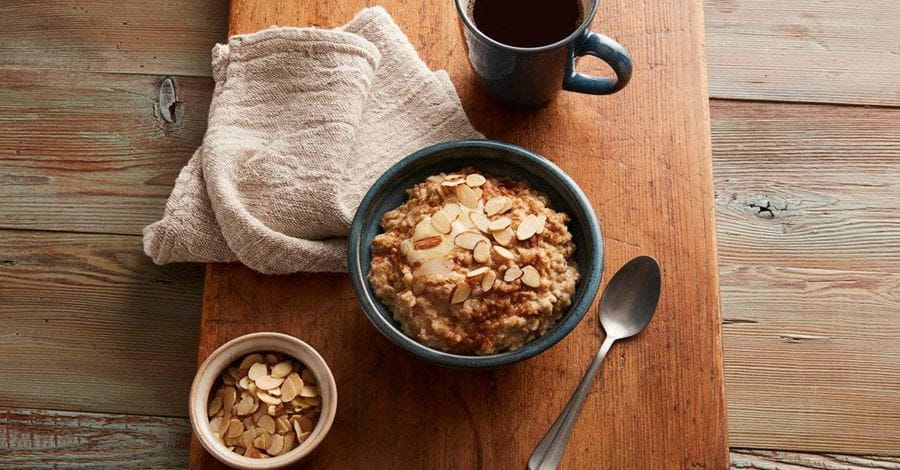 Ingredients
1 3/4 cups almond milk
1 cup old-fashioned rolled oats
2 Tbsp. firmly packed brown sugar
2 Tbsp. Brummel & Brown® Spread, divided
1/2 tsp. ground cinnamon
2 Tbsp. toasted sliced almonds
Instructions
Bring almond milk to a boil in small saucepan over medium-high heat. Stir In oats; reduce heat and simmer, stirring occasionally, until thickened, about 5 minutes.
Remove from heat and stir in brown sugar, 1 Tbsp. Brummel & Brown® Spread and cinnamon.
Top each serving with 1 Tbsp. each Spread and toasted almonds.